Vacancy announcement: SENIOR PROGRAM OFFICER (DEADLINE IS EXTENDED UNTIL DECEMBER 1, 2021)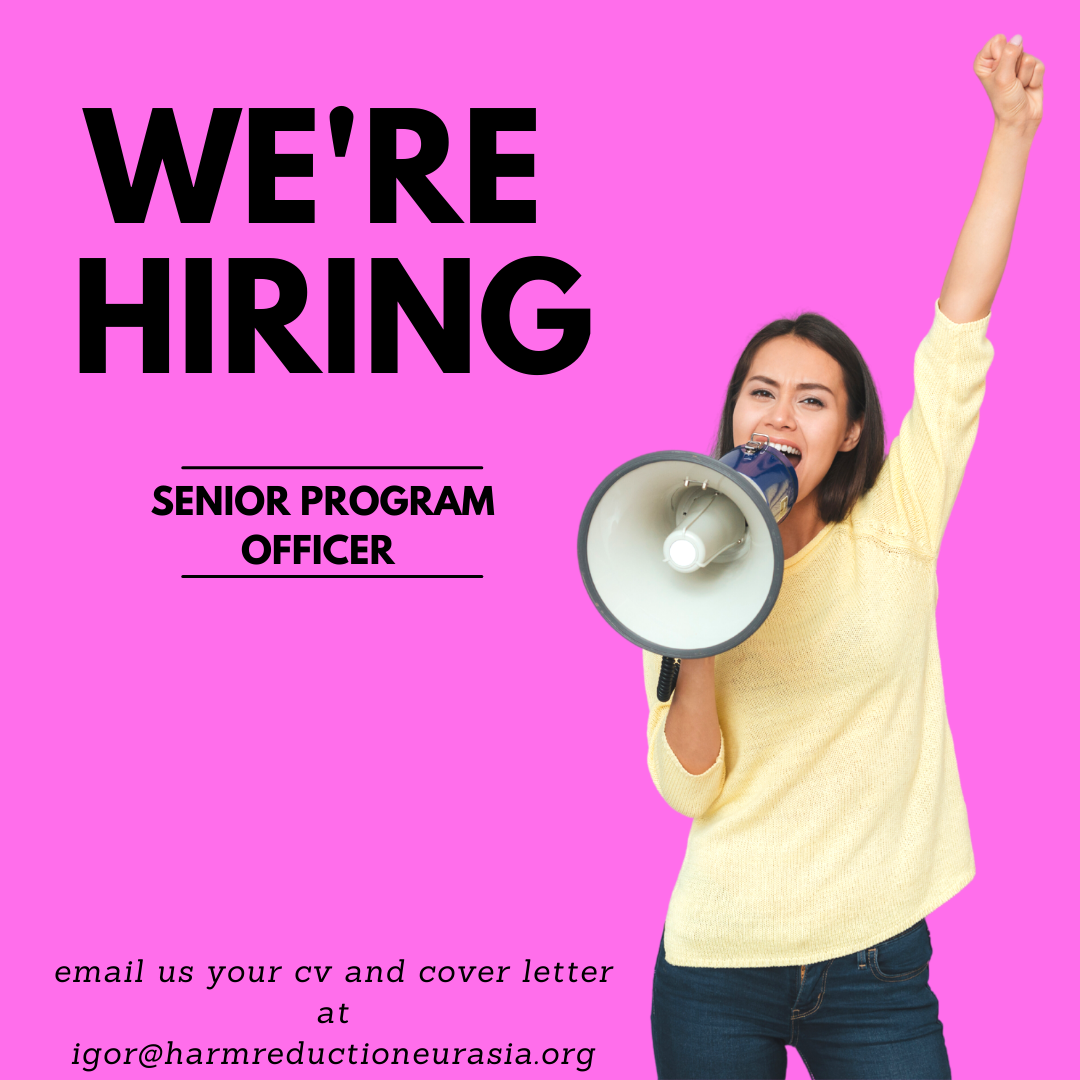 EXPECTED START DATE: ASAP
JOB TYPE: permanent, full time
JOB LOCATION: office-based in Vilnius, Lithuania
COMPENSATION:  Minimum gross salary is 2500 euro (1500 net) and up depending on qualifications and experience.
Job summary
The Senior Program Officer has a set of responsibilities which is divided into two groups: program/project management and the implementation of regional advocacy activities.
In program management the Senior Program Officer, with the support and supervision of the Program Team Lead, is responsible for managing of assigned program components and projects. . This includes project management, supervision of subordinates (if any), daily management of EHRA's sub-grantees, consultants, evaluation of assigned program components, oversight of budgets, development of relevant knowledge and participation in fundraising.
In developing and implementing regional advocacy activities Senior Program Officer develops and supervises activities on regional and national level and works with Program Team members to provide scientific bases and creative approach in capacity building to EHRA members to ensure effective advocacy for sustainable provision of quality harm reduction services, for protection of human rights and humane drug policy, according to organizational strategy.
QUALIFICATIONS FOR POSITION
A strong experience and commitment in provision/management of harm reduction services, human rights, drug policy and civil society and community strengthening in EECA country/ies (minimum of 3-year experience in the field).
University degree in management, public health, public administration, social studies, communications or another relevant field.
Thorough understanding of project/program management techniques and methods, including budget development and monitoring.
Good command of English and Russian both oral and written (knowledge of other languages is a plus).
Proficiency with computers, means of telecommunication and communication.
Experience and comfort working with diverse communities (people who use drugs, sex workers, LGBTIQ+, people living with HIV etc.).
Ability to listen and communicate effectively with people from diverse cultures and backgrounds.
Ability to travel abroad for work, occasionally involving weekends and holidays.
Interested candidates should provide:
updated CV outlining specific relevant experience
two references
a short cover letter indicating suitability for the position.
Documents should be sent to: igor@harmreductioneurasia.org until December 1, 2021.
Download full job description HERE
Interviews will be done on a rolling basis.
Only shortlisted applicants will be contacted.