"And how do you decipher GBV? Gender justified (in Russian based and justified starts with the same letter) Violence? – asked a young man, looking into our room. Thus began a meeting about the availability of shelters and support services for women who use drugs in situations of violence and the implementation of the WINGS tool in Kazakhstan.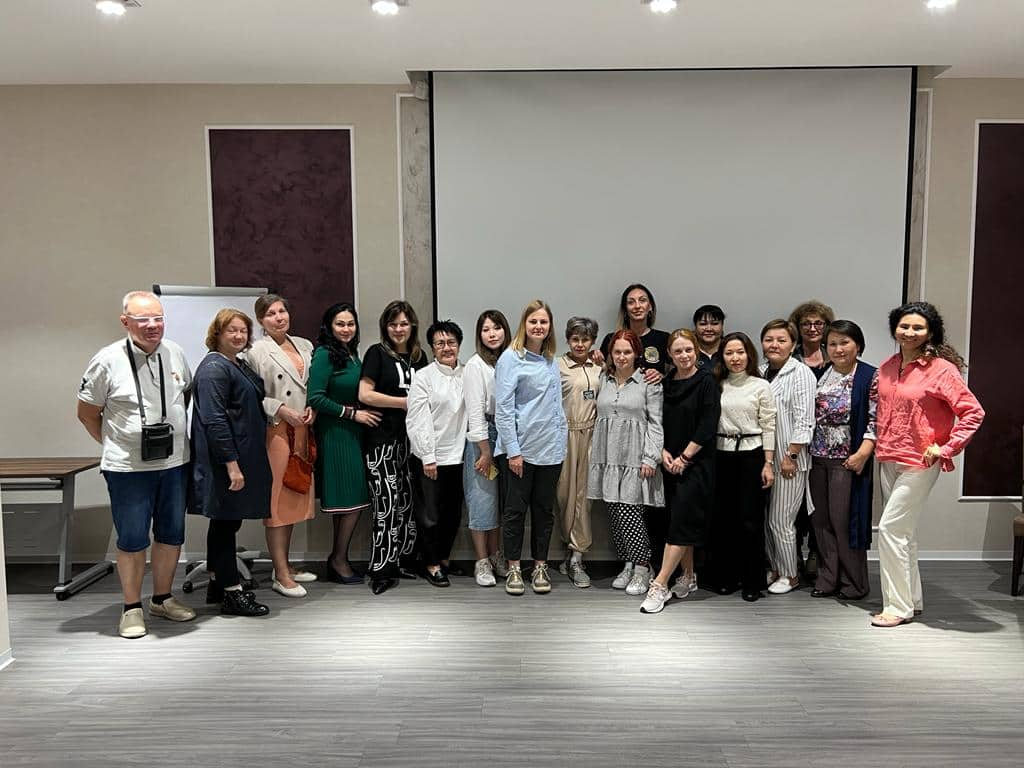 The meeting was attended by representatives of the community, shelter and rehabilitation center staff, police officers, psychologists, narcologists, as well as researchers helping to adapt WINGS and document its implementation in countries.
WINGS (Women Initiating New Goals for Safety) was developed by Dr. Louise Gilbert, Dr. Timothy Hunt, and Dr. Tina Jivatram-Negron of the Social Intervention Group at the Columbia University School of Social Work. When introduced in Kyrgyzstan, sex workers participating in the focus group in sauna in southern Kyrgyzstan in 2013 suggested the name Wings of Hope. So in the region the project spread under the name "Wings". In addition to Kyrgyzstan, "Wings" work in Georgia, Ukraine and since 2022 in Kazakhstan. The cornerstone of the system is to develop a safety plan with the participant. Thanks to that, a woman knows where and whom to call in case of danger, or contact in case of violence, how to behave and what to do to reduce the risk of violence or to protect herself and her loved ones as much as possible if it cannot be avoided. In Kyrgyzstan, the tool has been adapted for women who use drugs, sex workers, and LGBTQI, and researchers are currently working with the community on a version of Wings for users of new psychoactive substances.
Despite the fact that the problem of gender-based violence is not new and has become especially relevant during lockdowns and isolation due to COVID and the war in Ukraine, in most countries of the region there are still no nationally accepted and working mechanisms, and referral schemes to respond to gender based violence. As part of the EHRA project "Access to comprehensive care for women who use drugs in case of violence" within the framework of the COVID-19 Response Mechanism (C19RM) of the Global Fund to Fight AIDS, Tuberculosis and Malaria to the Multicountry project "Sustainability of services for key populations in the Eastern Europe and Central Asia region", civil society organizations from Ukraine, Kazakhstan, Serbia, Russia and North Macedonia worked to build referral schemes, educate and train shelter and police officers. Together with the Eurasian Women's Network on AIDS in 2021 EHRA also released the "Help impossible to ignore" guide for organizations working in the field of harm reduction, HIV prevention, treatment, care and support, as well as combating and responding to gender-based violence.
Unfortunately, even in countries where there are laws addressing gender-based violence, they most often do not work, and seeking help especially for women who use drugs lead to re-traumatization instead of support. The work to combat violence is carried out mainly by the efforts of civil society and the non-profit sector, but for women who use drugs, even these services are not available. At the same time, harm reduction programs, with rare exceptions, do not address gender-based violence and do not work with it.
Leaving Almaty, already on the way to the airport, I heard a joke on the radio:
– A girl should be treated like a Christmas tree.
– What is it like? Knock her of and bring home?
The possibility of such an anecdote appearing on the air is another proof of the normalization of violence against women. Womens' feminist, human rights organizations and activists still have a lot of work to do. But the epidemic of violence, like the epidemic of HIV, cannot be defeated without mutual support and unity of all women without exception.
Agenda (in Russian)
Presentations (in Russian)