RFP extended: Small grants to support local actions on 26 June 2022 as part of the "Support. Don't Punish!" campaign in the CEECA region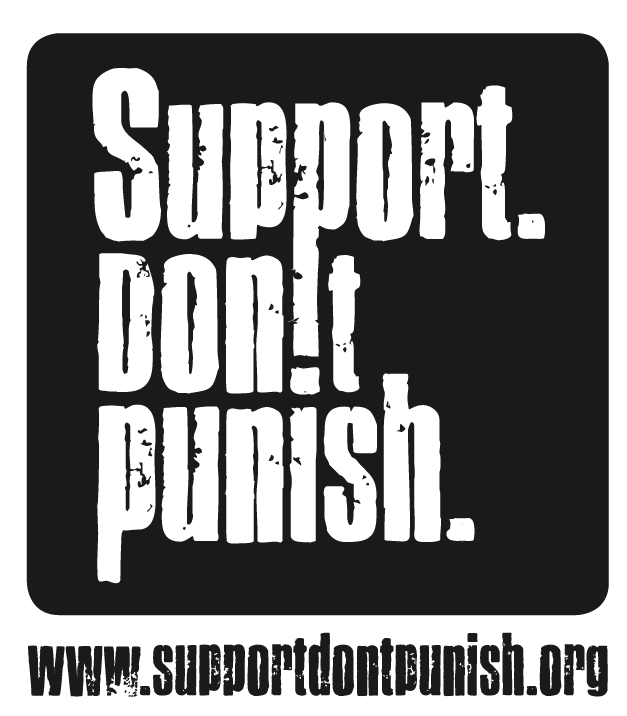 REQUEST FOR PROPOSALS (RFP)
Small grants to support local actions on 26 June 2022 as part of the "Support, Don't Punish!" campaign in the CEECA region
| | |
| --- | --- |
| RFP Number | EHRA-05-17 |
| RFP Title | Small grants SDP2022 |
| RFP Closing Date and time: | 23:59 EET on May 22, 2022 |
| Proposal Submission Address: | info@harmreductioneurasia.org |
BACKGROUND
Eurasian Harm Reduction Association (EHRA) would like to inform initiative groups and organizations of the community of people who use psychoactive substances, as well as organizations working in drug policy and harm reduction field in CEECA region, about the possibility to receive up to 500 USD in form of small grant for local actions and events on Global Day of Action, June 26 in a frame of "Support, Don't Punish" campaign.
The Eurasian Harm Reduction Association has been actively supporting the global initiative and activities of the campaign "Support, Don't Punish", which celebrates its 10th anniversary this year. More information about the campaign can be found at https://supportdontpunish.org/join/. A report of the 2021 campaign events funded by EHRA can be found –>HERE <–
This year is no exception. We are joining the broader coalition of campaigners to support drug policy reform, decriminalisation and community involvement in advocacy. EHRA as a part of the International Harm Reduction Consortium project "Ending Inequalities for People who Use Drugs: Strengthening Harm Reduction to Elevate Rights, Health and Capacity" will provide small grants to CBOs and CSOs to deliver local actions and events on June 26, organised by harm reduction activists and the community of people who use drugs, who on the ground are resolutely opposing the harmful "war on drugs".
IMPLEMENTATION TIME: June 2022
Language of proposal: Russian or English
Application submission deadline: 23:59 EET on May 22, 2022
REQUIREMENTS FOR APPLICANTS
Only non-governmental and non-profit organisations registered as legal entities in one of the 29 countries of the Central and Eastern Europe and Central Asia region can apply. Initiative groups can also apply, but their fiscal agent must be an NGO or non-profit organisation.
Work with / represent / provide services to / advocate for the needs of people who use drugs.
The total budget for sub-grants is $2 000. 4 groups/organizations with a highest score (out of 100 points) and based in 4 different countries will be selected to receive the funding. Maximum grant amount is 500 $.
EVALUATION CRITERIA
Submitted applications will be evaluated by an evaluation panel of the Eurasian Harm Reduction Association.
Evaluation criteria:
Points
Clear and specific description of stated problem.

The stated problem is directly connected with drug policy reform, decriminalisation and community advocacy.

30
The proposed activities should be feasible.
20
The anticipated results should be realistic, commensurate with the proposed format and budget.
20
Realistic and justified budget
20
Applicant is member of EHRA
10
Maximum possible number of points
100
How to apply
To be eligible as EHRA sub-grantee, any organization or initiative group must comply with
 Applicants must submit the following documents:
– Application form <– download 
– Organizational registration document
– Memorandum of cooperation (in case of working through a financial agent).
Please submit your proposal to the info@harmreductioneurasia.org.
In the subject line of your e-mail please indicate: EHRA-05-17 "Small grants SDP2022"_ and name of your organization/ initiative group.  Otherwise, the application will not be considered.
General terms and conditions
This announcement and its attachments shall not be construed as a contract or a commitment of any kind. This request for proposals in no way obligates EHRA to award a contract, nor does it commit EHRA to pay any cost incurred in the preparation and submission of the proposals.
Interested applicants should pay attention to the following conditions:
EHRA will sign an agreement with 4 winners of the competitive selection. The contracts will define a detailed work plan, budget and payment terms.
EHRA reserves the right (but does not commit itself to obligations) to enter into negotiations with one or more applicants in order to obtain clarifications or additional information, as well as to agree on the timing of work.
Results will be announced by 20th May 2022. Each applicant will be contacted individually.
Any questions regarding the participation should be sent to igor@harmreductioneurasia.org till May 13, 2022.