Author: Ivan Varentsov, Sustainability and Transition Advisor, EHRA
The blog prepared on the basis of the presentation provided by the author on 29 April at the major session of the main program of the International Harm Reduction Conference, which was held in Porto from 28 April to 01 May, 2019
The situation with HIV in Russia is awful and here are some facts in support of this statement:
EECA is the only region in the world where the HIV epidemic continues to grow (UNAIDS, 2017)
Russia is home to 70% of people living with HIV in the region (UNAIDS, 2018)
The highest rates of newly diagnosed cases of HIV for 2017 were observed in the Russian Federation (71.1 per 100 000 population) (WHO 2018)
Russia and Ukraine contributed 75% of all cases in the WHO European Region and 92% of cases in the East (WHO 2018)
Results of the 2017 IBBS conducted in seven cities of Russia[1]:

48,1 – 75,2% HIV prevalence among people who inject drugs (PWID),
7,1 – 22,8% among men who have sex with men (MSM), and
2,3-15.0% among sex workers (SW).

About 70% of all HIV cases in Russia are associated with the use of injecting drugs
More than 1 306 109HIV cases have been registered as of 1st November 2018 (Federal AIDS Center)
Coverage of PLWH by HIV treatment was about 42% in 2018[2]
To summarize: for many years there has been a concentrated epidemic among people who use drugs, sex workers and MSM in Russia with parenteral transmission being the predominant way of HIV spreading (42% of new cases in 2018). At the same time the government doesn't support the implementation of prevention programs including harm reduction ones even at the minimum required scale.
Russia's Global Fund eligibility context
Russia is an Upper-middle income country with high HIV disease burden, a member of G-20. It's not on the Organization for Economic Co-operation and Development's (OECD) Development Assistance Committee (DAC) List of Official Development Assistance (ODA) recipients. Normally this means that a country would not be eligible for any GF HIV funding. But there is a provision in the GF eligibility policy formerly known as "NGO rule". According to this provision "Upper-middle income countries meeting the disease burden criteria but that are not on the OECD-DAC List of ODA recipients, may be eligible for an allocation for HIV/AIDS to directly finance non-governmental and civil society organizations, if there are demonstrated barriers to providing funding for interventions for key populations, as supported by the country's epidemiology.  Eligibility for funding under this provision will be assessed by the Secretariat as part of the decision-making process for allocations".
According to the 2019 Global Fund Eligibility List[3] Russia may get an allocation for HIV component for the next 3 years if the GF Secretariat decides that such barriers exist in country.
GF vs Russia Background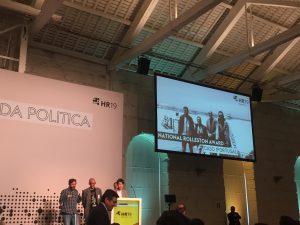 Since being established, the Global Fund has invested more than 250 million USD within Round 3, Round 4 and Round 5 to support HIV and TB response in Russia.  Actually, the only grant ever provided within the NGO rule was given to Russia in 2014 and it ended in summer 2018. What was important about that grant is that it was a $12 million project developed, coordinated and implemented by civil society and communities without any governmental involvement. It actually achieved very good results against set targets and was rated B1, with eight out of ten indicators rated A1.
The program consisted of three intertwined major components:
HIV prevention service delivery for PWID, SW and MSM (17 PWID programs, 5 MSM, 5 SW and 12 additional programs being co-financed)
Strengthening of community systems (establishment and support of 4 Community Forums to ensure the engagement of key populations in the meaningful dialogue with the government at all levels)
removing legal barriers (including 20 small grants)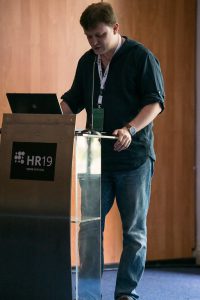 Taking into account the relatively small funding available within this grant it's, of course, impossible to say if this project had any impact on the HIV epidemic in Russia, and it would be really strange for someone to expect this. But it was of major importance for communities' mobilization and strengthening of their systems. And of course, one should not forget about all those people who, thanks to the program, had access to HIV prevention services in more than 20 cities.
Eligibility crisis
The implementation of the last HIV program in Russia funded by GF ended in summer 2018. Everyone would probably agree that it would make sense for the donor to try and sustain the achieved results and level of services provided within the project until at least the end of 2019 when it becomes clear whether Russia is going to get a new allocation from GF or not.
Actually, there's even a special provision in the GF eligibility policy allowing countries whose disease components within the existing grants become ineligible, to receive up to one allocation of Transition Funding to support priority transition needs following the change in eligibility. That's unless the reason for the change in eligibility is due to the country obtaining High Income status or becoming an OECD-DAC member. But Russia was considered as ineligible to receive any transition funding from the Global Fund to sustain the achievements of the HIV project.
Here's the reason: after being ranked as high-income country by World Bank for a couple of years, Russia was downgraded to an upper-middle income country in 2016. But for the purposes of the Global Fund's 2017 Eligibility it was still considered high-income and therefore not eligible. That happened because of another provision of the Global Fund's Eligibility policy according to which a component which becomes newly eligible may receive an allocation only after being ruled eligible for two consecutive eligibility determinations.
Just to repeat – the country was not high-income, but it was considered as high-income retrospectively and just because of that was denied funding to sustain the achieved results of the latest HIV program.
Some implications of the Global Fund Eligibility Policy for sustainability of services provided by NGOs
Talking about the impact the above-mentioned Global Fund eligibility bureaucracy had on access of KAPs to prevention services in the cities covered by the project: in April 2019, out of the 23 NGOs implementing 27 HIV prevention projects within the last GF program, 20 were approached by the author with a short questionnaire and 12 responded. The organizations were asked about how the termination of the support available within the GF project has affected accessibility, coverage and financial sustainability of the services.
Accessibility of services:
4 organizations managed to maintain the services but had to decrease the number of outreach workers, outreach visits and amount of hand-out materials purchased.
3 organization mentioned that they stopped providing needles and syringes as they couldn't afford to buy them with the governmental funding
2 organizations mentioned that they continue providing outreach services but on a voluntary basis and will probably stop soon
2 organizations stopped provision of outreach services at all
1 NGO completely stopped its activities (in 2010 it received the Red Ribbon Award)
Coverage
All organizations mentioned the decrease in service coverage (between 0.2 and 18 times)
Funding
All organizations mentioned the decrease in funding available
Only 4 organizations managed to sustain the activities at a good level.
Questions to GF and lessons to be learned
So, my big question to the Global Fund is – what was the point of abandoning everything that was achieved within the GF-funded 3-year project in 2018, when it's highly likely that everything will have to be started from scratch in 2020? Isn't it just a waste of money, time, efforts and lives of people affected by HIV?
I believe there is a lesson to be learned by the Global Fund: the Eligibility Policy's requirement that a component meets eligibility criteria for two consecutive years should be changed if not abolished at all, as it's inhumane and ineffective from an economic and epidemiological standpoint to wait for the second year to confirm if the country still has a 'high' disease burden or the same income status.
I do understand that now when Russia is considered a kind of global evil and that everyone is trying to impose sanctions on it, most donors have stopped the implementation of healthcare and other programs there. But donors should not mix up the country's government and its people. People should come before politics and people who use drugs in Russia need your support as they don't receive any from the government.
Taking into consideration all the factors about Russia such as its epidemiological situation with HIV, its geopolitical position, the migration flows in the region etc., – it should be clear that when planning a response to the HIV epidemic in EECA, the HIV situation in Russia must not be overlooked.
Failure to support the HIV response in Russia could jeopardize all efforts by donors and governments in neighboring countries to counteract the HIV epidemic there. One of the Global Fund's major goals is to push for an end to the global HIV epidemic, and if it wants to achieve this goal in EECA it can't neglect the HIV situation in Russia and avoid investing in it.
[1] https://rylkov-fond.org/blog/health-care/hiv/ibbs/
[2] https://medvestnik.ru/content/news/Ekspert-ohvat-lecheniem-VICh-inficirovannyh-sostavlyaet-ne-bolee-50.html?fbclid=IwAR3c_KOMBmojpQsde_75ZnPupZHrJr44EQ8uW_ECTuPanQJHGgN30grUvOw
[3] https://eecaplatform.org/en/the-global-fund-eligibility-list-for-2019/
Special thanks to Jared Krauss/HRI and Steve Forrest/HRI for selected photos.