The Advisory Board is the collegial oversight body of the Association. The main function of the Advisory Board is to support the Association activities and approaches and help in promotion of the Association's activities and interests on regional and global level.
The Advisory Board of the Association is composed from leading global experts and honorable leaders in harm reduction, drug policy, human rights and public health. The Advisory Board members bring unique knowledge, skills and authority in global development of harm reduction and drug policy which complements the knowledge and skills of the Steering Committee in order to more effectively govern the organization and implement its activities.
The Board is formed by invitation from the Steering Committee. Every expert is invited to the Board for a 3-year term and works on a voluntary basis.
John-Peter Kools
Senior Adviser on Drug Policy, Trimbos Institute of Mental Health and Addictology, the Netherlands
In Harm Reduction – since 1983,
Since 1996 has been working in EECA projects,
Researcher, scientist, transition and developing economies specialist.
Rick Lines
Associate Professor of Criminology and Human Rights, School of Law, Swansea University, UK
Author of 'Drug Control and Human Rights in International Law' (2017);
Co-founder and Chair of the International Centre on Human Rights and Drug Policy at the Human Rights Centre, University of Essex;
Senior Research Associate, Global Drug Policy Observatory, Swansea University;
Former Executive Director of Harm Reduction International;
Past member of the Strategic Advisory Group to the United Nations on HIV and Drug Use, and the Technical Advisory Group to the Global Commission on HIV and the Law.
Julia
Buxton
Professor of Comparative Politics, School of Public Policy, Central European University, Budapest, Hungary
Published expert on the drug trade, has a particular interest in the impact of narcotic drugs and counter narcotics policies on development, peace building, public health, poverty and human rights;
Thematic expertise on democratization and transition processes, as well as gender and gender sensitive issues; 
Board of Trustees Member at Transform Drug Policy Foundation;
Senior Research Fellow at University of Bradford;
Lecturer and Senior Lecturer at Kingston University.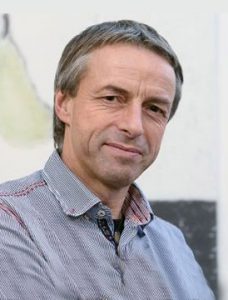 Pavel Bem
Member of the Global Commission on drug policy, the Czech Republic
The former mayor of Prague, the former member of the Czech Parliament,
Practicing psychiatrist, dealing with the problems of drug addicts,
One of the founders of the drop-in center in Prague;
Long-term supported and advocate of harm reduction services.
Damon Barrett, Jur. Dr.
The Director of the International Centre on Human Rights and Drug Policy, Göteborg, Sweden
He is recognised internationally for his leading work in the areas of:
human rights and drug control, with a focus on systemic incoherence between these regimes;
human rights and the international institutions of drug control;
harm reduction and the right to health;
and drug policy and the rights of the child.
Mr Barrett is currently a Lecturer, Section for Epidemiology and Social Medicine (EPSO) Sahlgrenska Academy, University of Gothenburg, Sweden. He was a civil society member of the UK delegation to the UN Commission on Narcotic Drugs from 2008-2011. From 2007-2014, Mr Barrett worked at Harm Reduction International, including as Deputy Director from 2012-2014.
Mr Barrett is currently a PhD candidate at the School of International Studies and Faculty Law in Stockholm University. He lives in Göteborg, Sweden.
Krzysztof Krajewski, Prof. Dr.
Member of the Scientific Committee of the European Monitoring Center for Drugs and Drug Addiction (EMCDDA) (since 2008) 
Has expertise in criminal justice, drug policy, legislation, penal policies, crime prevention, criminological theory and violent crime;
Professor of criminology, Head of Department, Jagiellonian University, Krakow, Poland;
Member of the Advisory Board to the Polish National Bureau for Drug Prevention;
Member of the Editorial Board of European Journal of Crime, Criminal Law and Criminal Justice, European Journal of Criminology,
Former President of the European Society of Criminology.
Peter Muyshondt
Chief of police of the local police area Rupel, member of the Civil Society Task Force on Drugs (CSTF), representing the affected populations – families
Lost his brother to heroine, cocaine and legal medication. When his brother was alive, he firmly believed that prohibition protected youngsters and improved security in society. The sudden death of his brother made him question the effects of prohibition. Since a few years he is advocating for other drug policies that better protect young people and their families.
He is advocating for Anyone's Child, a worldwide campaign from Transform Drug Policy Foundation that gives families a voice.
As a member of the CSTF he wants to contribute to the better representation of civil society in the international process of policy evaluation and adjustment.
Peter is also entitled to speak in the name of Law Enforcement Action Partnership, another grassroot organization, representing many active and former police officers, lawyers, prison guards, judges and prosecutors, challenging prohibition.
Monique Middelhoff
International Public Health Expert, the Netherlands
Worked at the Dutch Ministry of Foreign Affairs as a Senior Adviser on Health and HIV / AIDS; at the Permanent Mission of the Netherlands to the UN and other international organizations;
Acted as a focal point for WHO, UNAIDS, the Global Alliance for Vaccines and Immunization, and the Global Fund to Fight AIDS, Tuberculosis and Malaria;
Coordinated international collaboration at the National Institute for Public Health and the Environment (RIVM) in the Netherlands;
Worked as a coordinator of the 2018 International AIDS Conference at the Dutch Ministry of Foreign Affairs;
Traveled a lot in the EECA region, is familiar with the situation with HIV and key groups in the region.
Péter Sárosi
Executive Director, Rights Reporter Foundation, Hungary
Human rights activist and drug policy expert;
The founder and editor of the Drugreporter website since 2004;
The author of hundreds of articles, co-author of several books, and director of films about harm reduction and drug policy reform;
An active member of EU Civil Society Forum on Drugs;
Director of the Drug Policy Program at the Hungarian Civil Liberties Union between 2004 and 2015;
Contributed to building the European Drug Policy Initiative, a network of advocacy NGOs in Europe;
Provides technical assistance to NGOs, train NGOs and activists to work with the media, and to produce and use videos for advocacy;
Launched several campaigns on drug policy reform;
Under Peter's leadership the Drugreporter video advocacy team produces video content about drug policy issues in CEECA countries that are now part of a unique online drug policy video library;
Served as EHRN/EHRA Steering Committee Co-Chair for 2 terms, played an important role in EHRA creation and governance system development.