Eurasian Harm Reduction Association (EHRA) is a non-for-profit public membership-based organisation, registered by the initiative of harm reduction activists and organisations from Central and Eastern Europe and Central Asia (CEECA) in 2017.
Association is a membership-based organisation. By September 2018 the Association unites 247 organisational and individual members from the CEECA region.
EHRA is acting as strategic partner and financial agent of Eurasian network of people using drugs (ENPUD).
According to organisational Statute the general assembly of members is the main decision-making body in EHRA. The general assembly of the members are electing members of Steering Committee, which is the collegial management body of the Association. Steering Committee appoints the Executive Director of the Association who leads Secretariat team to implement operational and program activities. Such EHRA's governance structure guarantees stability and transparency of the organization and allows for constructive dialogue and development of successful projects and activities, which contribute to the fulfilment of EHRA mission and its Strategy.
Strategy
EHRA mission is the creation in CEECA region of favorable environment for sustainable harm reduction programs and decent lives of people who use drugs.
EHRA vision is a society where human rights are safeguarded for every individual. We strive for a strong community of people who use drugs supported by civil society to achieve a progressive human rights-based drug policy, sustainable funding and efficiency of harm reduction services based on needs of people who use drugs.
Role of EHRA is to bring in international resources and knowledge, equip CEECA region with expertise and effective practices; we set the regional and national agenda of drug policy and harm reduction with the meaningful involvement of drug users community in national and local stakeholders dialogue. EHRA is attracting region's attention to the voice of community and needs of people who use drugs for advocacy actions and changing international policy trends.
 
EHRA Steering Committee
EHRA Steering Committee is the primary governance and decision-making body of the Association. EHRA Steering Committee is elected by the members of EHRA, and its functions are regulated by the Association's Statute. Its responsibility is to facilitate the achievement of EHRA mission by developing and implementing policies, strategies and operational principles. The members of the Steering Committee are elected by the general assemblies of the Association members (in-person or through online voting) for three-year terms. The Steering Committee consists of 13 representatives, 11 of whom represent 7 sub-regions of CEECA, and two of whom represent the drug user community.
All members of the Steering Committee expected to be highly professional and experienced specialists in public health, advocacy and human rights, representing local organizations, working on HIV/AIDS, drug policy and harm reduction. The key areas of responsibility of the Steering Committee are as follows:
• to appoint (elect) and recall the Executive Director of the Association from the candidates proposed by the Chair or Co-Chair(-s) of the Steering Committee or through the procedure of public tender;
• to take decisions regarding the establishment of other legal entities or to take decisions to become a member of other legal entities;
• to identify key priorities for the Association in harm reduction, public health, and human rights, providing perspectives from all CEECA sub-regions and key drug user populations;
• to identify key opportunities for the Association to promote harm reduction, public health, and human rights;
• to set the strategic vision and strategic plan for the Association and approve it;
• to monitor the implementation of the strategic plan and carry out its mid-term review;
• to approve or deny new membership applications to join the Association.
As of January 2018, Steering Committee of the Association consists of 13 members: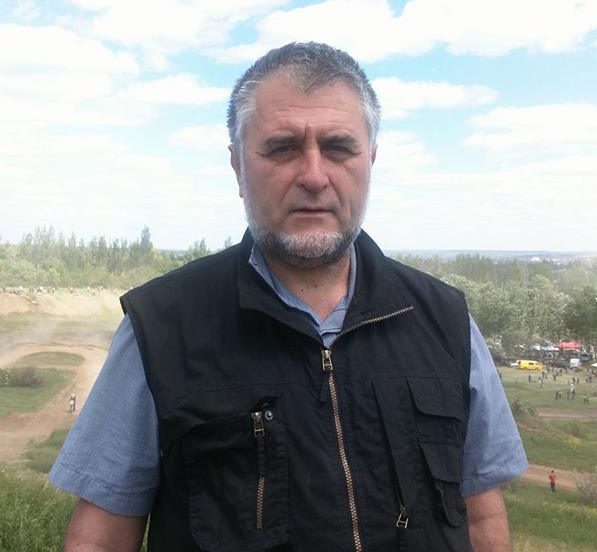 Leonid Vlasenko
Chair of EHRA Steering Committee, Ukraine
Leonid is a psychiatrist with more than 20 years practical experience in organizing and providing medical care to people who use psychoactive substances. He worked as an addiction physician in a specialized outpatient clinic and as a medical assistant director of a regional addiction prevention clinic. In 2002, he completed a course in modern methods of drug treatment for opioid dependence in the Mount Sinai Beth Israel clinic in New York. Leonid has been involved in the development of harm reduction programs and maintenance therapy for opioids in Ukraine and the EECA region since 2003. He's an author and co-author of several publications, as well as guidelines, manuals and protocols for opioid addiction treatment. He's mainly interested and involved in improvement of harm reduction programs, promoting addiction treatment methods that have been proven effective, integration of services for people who use drugs (PWUD), protection of the rights of PWUD, drug policy reform and drug addiction research.
Nino Tsereteli
NGO "Center for Information and Counseling on Reproductive Health – Tanadgoma", Georgia
In 2000, together with a group of enthusiastic medical doctors and psychologists, Nino founded our NGO. At that time they were implementing several programs on HIV/STIs prevention targeting different key populations, including PUDs. She worked as a psychologist counselor, then in several years moved to project management level. Since 2008 Nino is Executive Director of our NGO. Tanadgoma was one of the first organizations that entered penitentiary system with prevention and risk reduction programs. Also, Tanadgoma, together with several other organizations, is a founder of Georgian Harm Reduction Network. During the recent years organization is more and more involved in psycho-social rehabilitation and re-socialization of people who use drugs, including former inmates, inmates and probationers. They run a Social Enterprise and established also a rehabilitation center for people with addiction problems. Tanadgoma is a part of Georgian National Drug Policy Platform and supports advocacy for liberalization of drug legislation in Georgia.
Jurgita Poskeviciute
Coalition "I Can Live", Lithuania
Jurgita Poškevičiūtė, MS in Non-Profit Management (New York, USA), has over 20 years of  experience of NGO work in Lithuania and abroad. Currently works as Director of A Coalition "I Can Live", an association of non-governmental organizations and experts, active in advocacy for evidence-based responses towards drug-dependence issues and drug policy. Jurgita Poskeviciute has a track record of over 12 years working in the field of policy and advocacy for access to services for people who use drugs and/or live with HIV/AIDS, especially harm reduction. This includes wide consultations with all state, municipal and NGO stakeholders, conducting analysis and drafting recommendations to the state agencies on amendments in legal acts on access to services, developing recommendations for national strategic documents on response to HIV and drug use issues. Skilled managing international and local projects and has experience in policy analysis, strategic planning, budget development, NGO board development.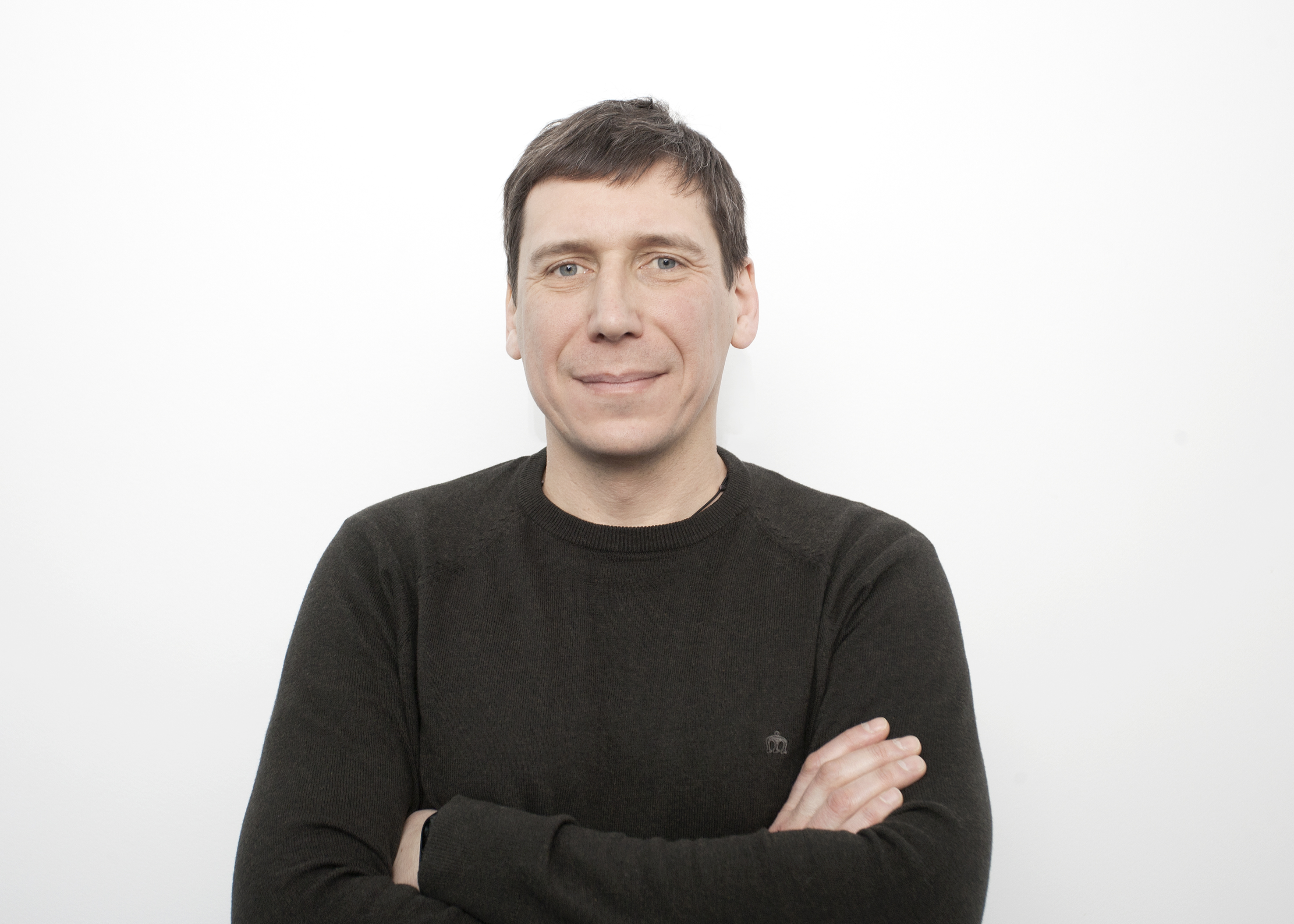 Maxim Malyshev
The Andrey Rylkov Foundation, Russia
Maxim has been working in the field of harm reduction, HIV prevention and social work in general since 2004. He has progressed from being a project volunteer to a staff outreach worker, then to a social worker in palliative care for children to the head of the Harm Reduction – Moscow project. For the last three years he has been focusing on sharing my personal knowledge and experience in social work as well as the lessons learned during the project by holding seminars, training workshops and internships on the basis of Andrey Rylkov Foundation.
Vitaly Lavrik
The All-Ukrainian Association of People with Drug Addiction charitable foundation, Ukraine
Education: Igor Sikorsky Keiv Polytechnic Institute, degree in Medical devices and systems. Vitaly also graduated from the Harm Reduction Academy in July 2016. He started working in harm reduction projects in November 2009 as a pharmacy coordinator in Kiev. Since then he has been a volunteer and an activist in the field of harm reduction and public health and has also worked in several organizations involved in HIV prevention and harm reduction: he was a consultant on HIV/AIDS, drugs and drug policy in the Public Health Alliance (Kiev, Ukraine) in 2017; between 2016 and 2017 Vitaly served as an expert and consultant on HIV and safe behaviour at the Elena Pinchuk ANTI-AIDS Foundation. Currently he works as a moderator and online consultant at the Safe Connection platform (educating teenagers, youth and adults on aspects of living with HIV, drugs, harm reduction programs among vulnerable groups, safe sexual behaviour and a healthy lifestyle). He actively participates in the advocacy for availability of Harm Reduction and ART programs, for treatment and diagnosis of viral hepatitis and TB in Ukraine and in the region of Eastern Europe and Central Asia. He has experience of working as a social worker and a senior social worker for NGOs in Kiev. He is the Regional Representative of the "All-Ukrainian Union of People with Drug Addiction" in the Kiev region. He took part in organising and holding many campaigns in Kiev, including "Support do not punish", "World Day Against Viral Hepatitis" (2016-2017), as well as in the campaign timed with the International Overdose Awareness Day on August 31, 2017 as well as other events and campaigns at a national, regional and local level in Kiev and Ukraine. He is an active participant in the National Platform of Key Communities (Ukraine), Viltaly helps other activists, NGOs and other organizations in expanding substitution therapy and help build partnerships between NGOs, state institutions and doctors (for example, he helps train family doctors to manage cases of stable patients, hold workshops on STIs, seminars, conferences etc).
Oksana Ibragimova
Kazakhstan Union of People Living with HIV, Kazakhstan
Oksana has worked in harm reduction since 2009. She started as an outreach worker for PWID, distributing syringes, condoms, motivating drug users to get tested for HIV. She landed a job as a social worker in the "Trust Plus" Public Foundation in 2011, where she worked as a peer consultant aiming mainly to help develop adherence to ART and treatment retention. In the same year, a mutual aid group was organized for PLHIV/PWUD. In 2014, Oksana got a job at as an advocacy specialist for the Kazakhstan Union of People Living with HIV under the "Harm Reduction Works – Fund it!" project. She represents the interests of the community of people who use drugs at a national level and participate in all important events as an expert on drug policy.
Maram Azizmamadov
LLC "Volunteer", Tajikistan
Maram started working in harm reduction as a social worker in 1998. At the time, the syringe exchange program among PWID was one of the first harm reduction programs in Tajikistan. He has been a harm reduction coordinator in the Gorno-Badakhshan Autonomous Region since 2002, becoming a manager at "Volunteer" in 2007. The organisation works to introduce, develop and spread innovative and internationally-recognised approaches to HIV and drug use prevention based on values of humanity and tolerance.
Alena Asayeva
Eurasian Network of People who Use Drugs

 (ENPUD)
Alyona began working in the field of human rights protection in 1998 in Moscow after joining the Transnational Radical Party (TRP). It was in 2003 when she became a member of the "New Drug Policy" Alliance when she learned of the philosophy of harm reduction. She created an initiative group called "Parents for the future of their children", which took an active part in advocating for increasing the minimum amounts for a single dose of banned substances. Alyona returned to Orsk in 2005, entered the International Institute of Economics and Law and graduated in 2011. Between 2006 and 2009 she was an outreach worker with a local harm reduction project. Alyona was a member of ENPUD Coordination Council (CC) between 2014 and 2016. Since 2014 to this day, she acts as Coordinating Secretary of ENPUD Coordination Council. Since May 2014, Alyona has acted as an observer from ENPUD at the Coordinating Committee of the Russian Federation on HIV/AIDS Prevention and Control. She has been a member of the EHRA Steering Committee since 2015 and a member of ENPUD Secretariat since 2016.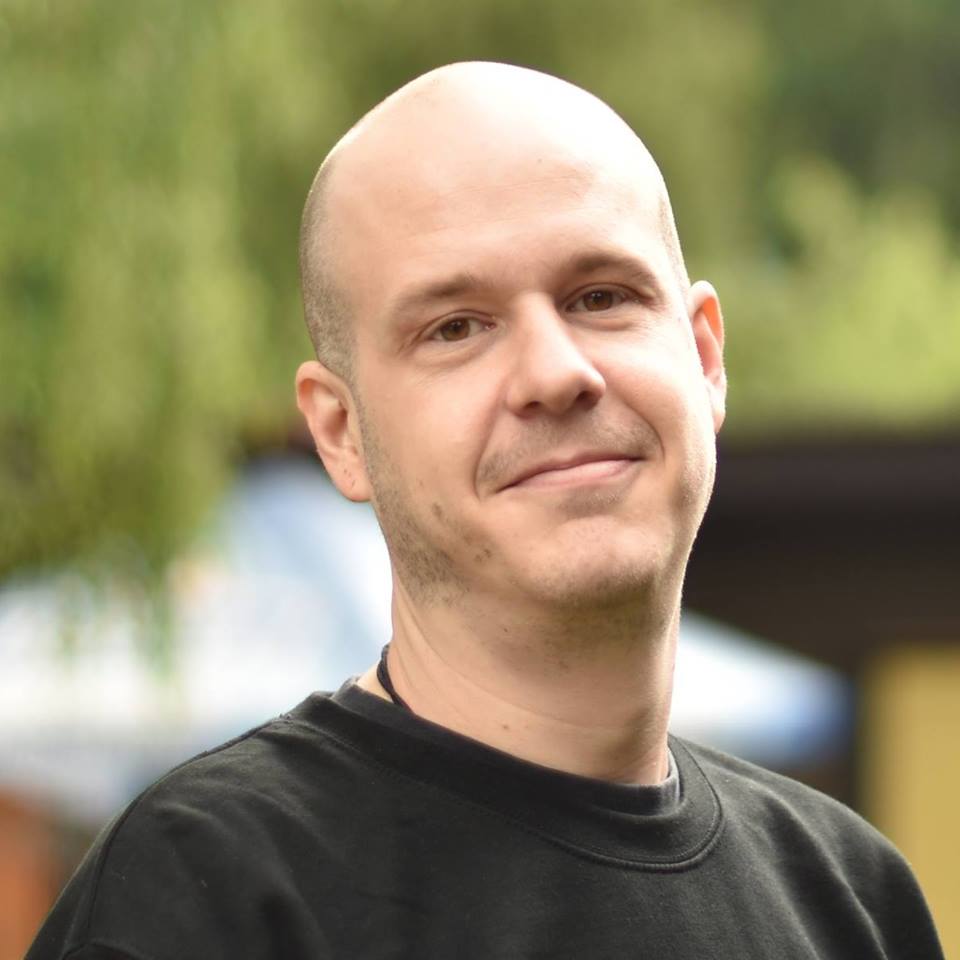 David Pešek
Drop-in center SANANIM, Czech Republic
David works for long time in SANANIM NGO – one of the largest non-governmental organizations in the Czech Republic that provides complex services for drug users. He works in the field of addictology since 2003. He is manager of drop-in center SANANIM for few years now. He always found very important to incorporate humane approaches toward the work with drug users. David always found important to educate the society and try to destigmatize the community. He is big promoter of Harm Reduction interventions.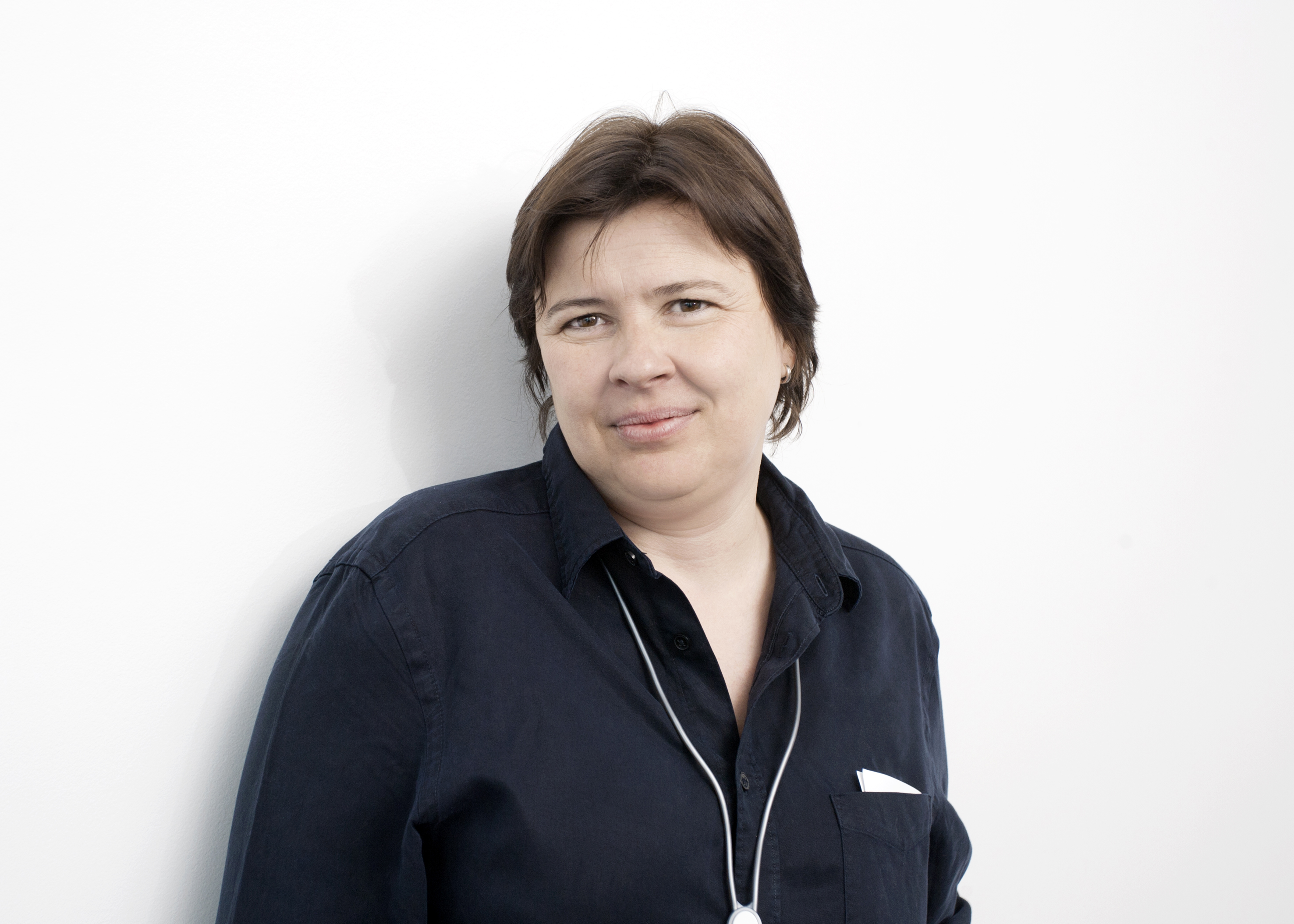 Yuliya Georgieva
Center for Humane Policy, Bulgaria
Yuliya has been involved in harm reduction and drug policy activities in the last 15 years and she believes that this is her professional path and fate. Apart from the work in my home country, she also has some international experience and good view on the international and particularly European developments in the area of harm reduction and drug policy. She is the chair of "Center for humane policy", the organization which main activities are connected to harm reduction, drug policy and drug-related education. Also Yuliya is the PWUD community representative in the project "FAST-TRACK TB/HIV RESPONSES FOR KEY POPULATIONS IN EECA CITIES" for Sofia. With her partners from PWUD community they have a lot of goals regarding to that project but the most important one is to establish and run effective and strong community organization which is going to work for the interests of PWUD community. She has solid knowledge about at least three important harm reduction target groups: drug users, sex workers and LGBT people – she has worked with the three of them in practice for long time. Yuliya has clear understanding about their needs – as well as of other vulnerable and socially excluded groups – and a clear idea about how the societies should change their attitudes and actions in order to reduce social exclusion and achieve more justice and equality for all.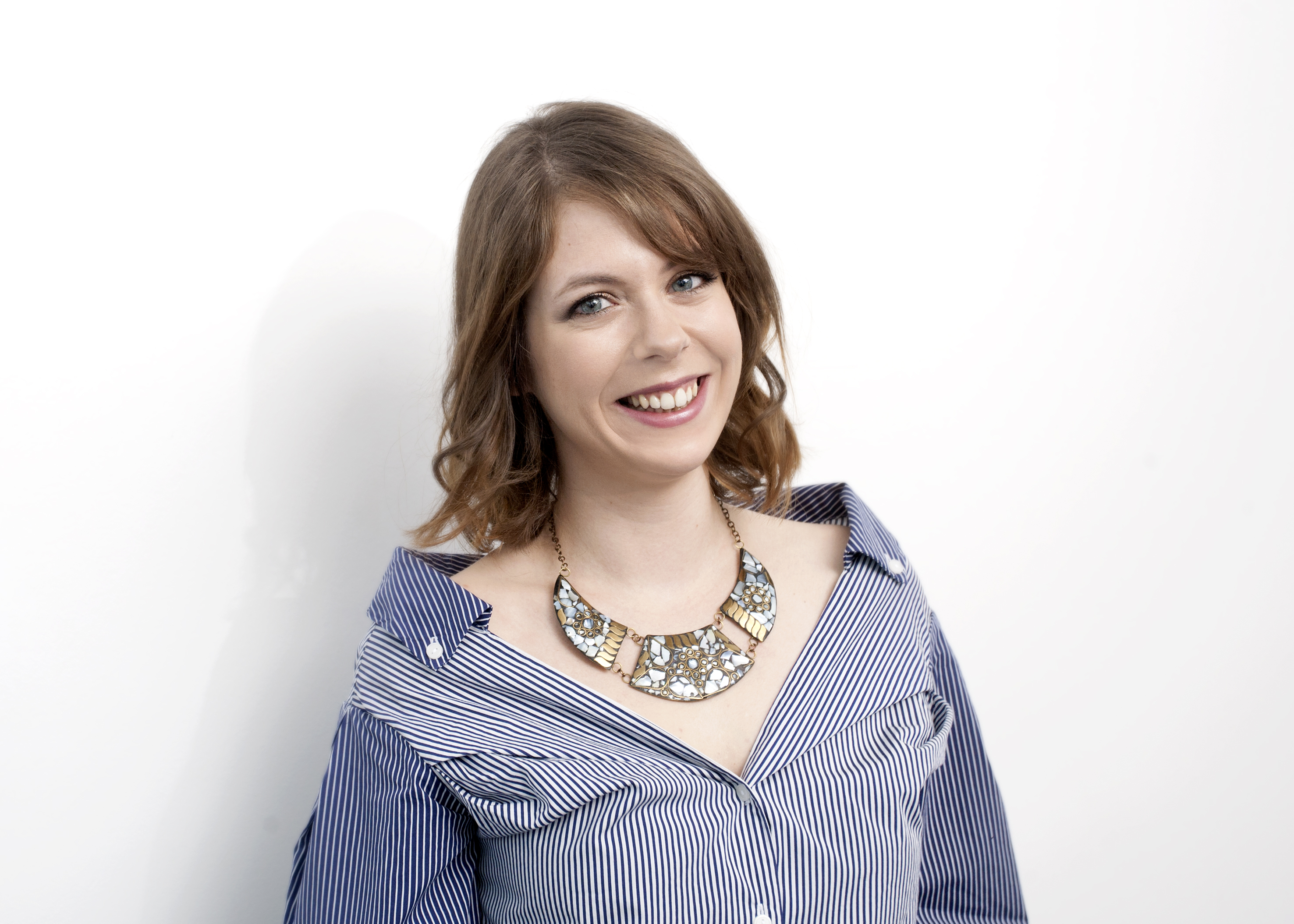 Iveta Chovancová
Odyseus, Slovakia
Iveta is a director and an outreach worker at NGO Odyseus which protects health and provides support  for people who use drugs and sex workers in Bratislava, Slovakia. Iveta has backround in psychology and therapeutic pedagogy. During her studies she became interested in stigmatization of people from key populations. This topic was also basis for her TEDx talk about sex work years later. She has experience as a member of several expert working groups related to HIV and drug policies nationally and internationally. Iveta initiated a project of meaningful involvement of people who use drugs in Odyseus and is a co-founder of a drop-in centre "K2 – contact with community" at the open drug scene in Bratislava.
Viktorija Lintsova
Ukraine
Samir Ibiševic
Association PROI, Bosnia and Herzegovina
Leadership and management experience with strong analytical and conceptual skills and proven ability in the development and direction of organizations, programs and processes involving a diverse and complex range of partners and stakeholders.
Proven track of strategic planning, human resource management and budgeting. Substantial experience in designing, implementation, monitoring and evaluation of harm reduction programs.
Since 2001 till today Samir is a Founder and president, Association PROI, since 2016 is a Director at Balkantina d.o.o. Samir has founded NGO which have growth from small grass-root organization to one of the most effective organization in the region. He built up and management of multiethnic team of 30 professionals and launched innovative and effective programs which cover more than 2000 users in different cities on annual basis. Samir launched first in Bosnia: non-religious drug rehab program; pharmacy-based harm reduction program; gender sensitive harm reduction approach; drop-in center approach.